microwaves
Frigidaire FFMV164LS Over-the-Range Microwave Review
The little microwave that almost could
$198.00 at Home Depot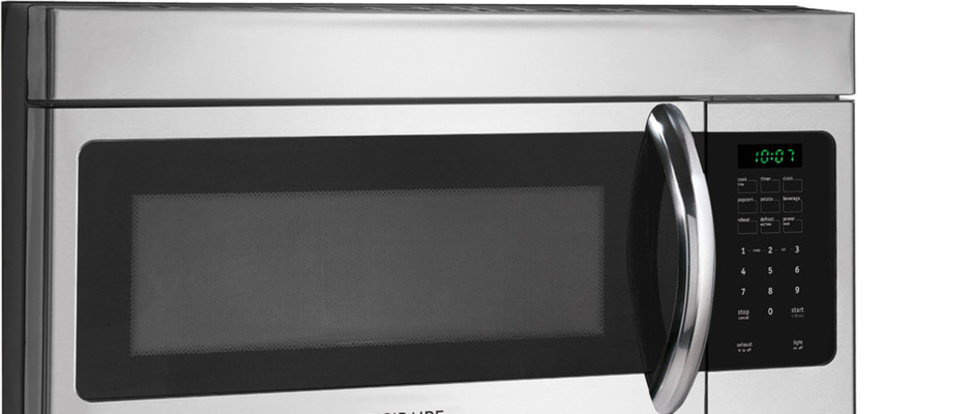 The Frigidaire FFMV164LS is better than 38% of the microwaves we tested.
It is one of five microwaves we have tested under $400.
It is better than 33% of the over-the-range microwaves we have tested.
The Frigidaire FFMV164LS (MSRP $309.00) microwave packs a surprising punch for the price. On sale, we found it for just over $209, which makes it one of the least expensive over-the-range microwaves on the market.
Despite its entry-level status, this microwave surprised us with effective performance in our tests and a cool heat-sensing extractor fan. That alone would sell for over $150, which makes the FFMV164LS an even better value.
Design and Usability
A fan that knows when to turn on
Quick! Think of a microwave! Imagine its shape, color and control panel. Chances are, you're picturing the Frigidaire FFMV164LS, the archetypal over-the-range microwave. That's not a bad thing: We're fans of the simple control panel that puts cooking modes on the top and a number pad on the bottom. Frigidaire's "smudge-proof" stainless is a shade darker than other stainless finishes, so keep that in mind.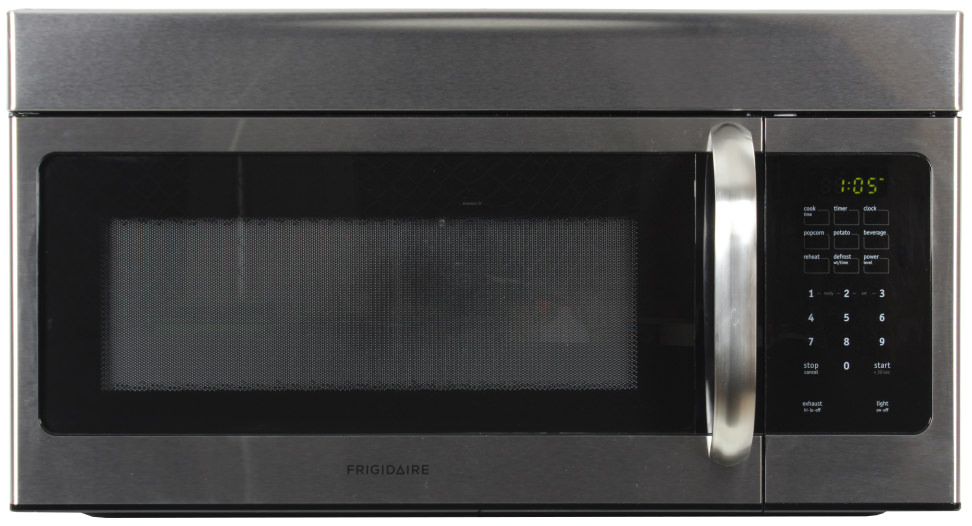 The FFMV164LS features a good, old-fashioned door handle, which we far prefer to the chunky, stiff "Door Open" buttons found on some contemporary microwaves.
There's even a cool feature: The Auto-Start vent can automatically switch the fan on when a built-in sensor detects heat. If you tend to set off the smoke alarm when you make fajitas, you'll appreciate the help.
Performance
Not bad for the price
Despite its borderline budget pedigree, the FFMV164LS's performance was a pleasant surprise. It won't make your oven obsolete, but it did well in a few important areas. Despite not having much in the power department, this Frigidaire proved fairly adept at boiling water fast and heating foods relatively evenly. We found a few hot and cold spots in our mac and cheese, but they weren't anything a few quick stirs couldn't fix.
However, a pound of ground beef took over ten minutes to defrost. Other microwaves do it in almost half that time and don't leave as much frozen as this Frigidaire. The FFMV164LS's most egregious shortcoming was its lack of a cooking sensor, which means you'll have to follow recipes or use trial-and-error. We used a preset to cook a baked potato, but the result proved unevenly heated.
Comparable Products
Before you buy the Frigidaire FFMV164LS, take a look at these other microwaves.
Conclusion
Best Supporting Actor
The Frigidaire FFMV164LS will never be the star of your kitchen. It lacks dazzling design or special features—save for the Auto-Start heat sensor fan.
It performs reasonably well, however, and that's enough for folks who spend most of their time cooking on a range. So if you want some help steaming veggies, popping popcorn, or warming up a cup of coffee, you could do far worse than this inexpensive Frigidaire.
Our editors review and recommend products to help you buy the stuff you need. If you make a purchase by clicking one of our links, we may earn a small share of the revenue. Our picks and opinions are independent from any business incentives.