microwaves
Kenmore 80353 Over-the-Range Microwave Review
Ace of basics
$609.99 MSRP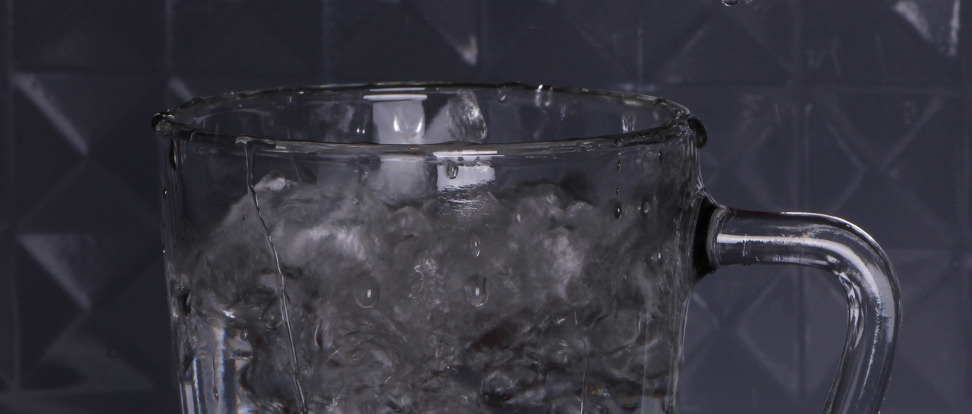 The Kenmore 80353 is better than 23% of the microwaves we tested.
It is better than 18% of the microwaves we have tested under $700.
It is better than 20% of the over-the-range microwaves we have tested.
The Kenmore 80353 (MSRP $609.99) over-the-range microwave will match your Kenmore range, warm up coffee, and cook snacks for the kids. It features 1100 watts of power—more than many other over-the-range models—and has a straightforward control panel.
Otherwise, there's nothing much to shout about here. It won't revolutionize the way you pop popcorn or change how you steam vegetables, and it didn't outperform its competitors in our lab tests. But it's still worth a look if you appreciate a traditional design and don't want to pay extra for features you might not use.
Design & Usability
Exceptionally unexceptional
The Kenmore 80353 sports an inoffensive design. Therefore, it should look good in most kitchens regardless of the decor. Though the handle matches existing Kenmore products, it likely won't clash with your existing range regardless of the brand.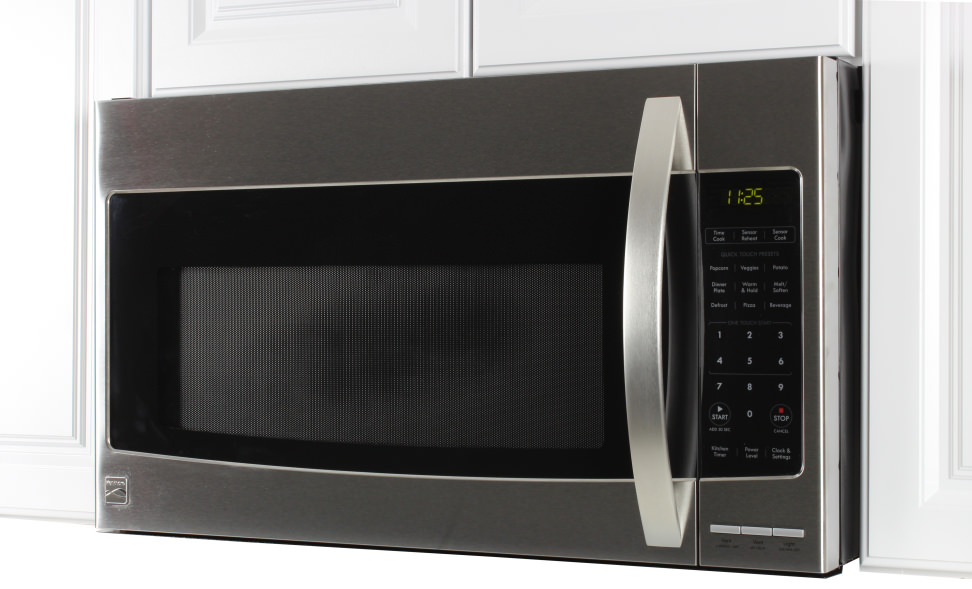 The 2.1-cubic-foot microwave cavity is spacious and should be able to handle multiple dishes at once. The 80353 also features standard settings you would except from similarly-priced over-the-range models, plus a traditional control panel that's easy to understand. Compared to Sharp's text-heavy controls, it's quite user friendly.
Performance
In the end, this microwave was average.
Overall, the Kenmore 80353 fell right around average across almost all of our testing criteria. Our biggest complaint had to do with evenness of dishes like baked potatoes and macaroni and cheese. We measured (and tasted) hot and cold spots that required some serious stirring and reheating. The defrost setting was also a big disappointment and left our ground beef still frozen.
It wasn't all bad: The microwave's built in Popcorn setting managed to pop up a bag with minimal fuss and only a few burnt kernels were left behind. The 80353 did a great job heating up water quickly, and it's also relatively quiet compared with similarly-priced models.
Comparable Products
Before you buy the Kenmore 80353, take a look at these other microwaves.
Before You Buy
For fans of simplicity
We don't want to pick on the Kenmore 80353. We found it on sale at Sears (the only game in town for Kenmore) for $459, and it does do a few things right: The Popcorn setting was above average and we're happy to see any over-the-range that keeps noise to the minimum. But with so many better-performing over-the-range microwaves out there, it's difficult to recommend this particular Kenmore based on its performance.
That said, if you foster a certain brand loyalty and want a microwave to match your Kenmore range, or if you prefer a traditional control panel and just use your microwave to warm up your coffee and steam vegetables, the 80353 is an option.
Our editors review and recommend products to help you buy the stuff you need. If you make a purchase by clicking one of our links, we may earn a small share of the revenue. Our picks and opinions are independent from any business incentives.