microwaves
Panasonic NN-SN973S Countertop Microwave Review
Built-in or on the counter, this Panasonic is a great value.
$249.95 MSRP
Buy now at Walmart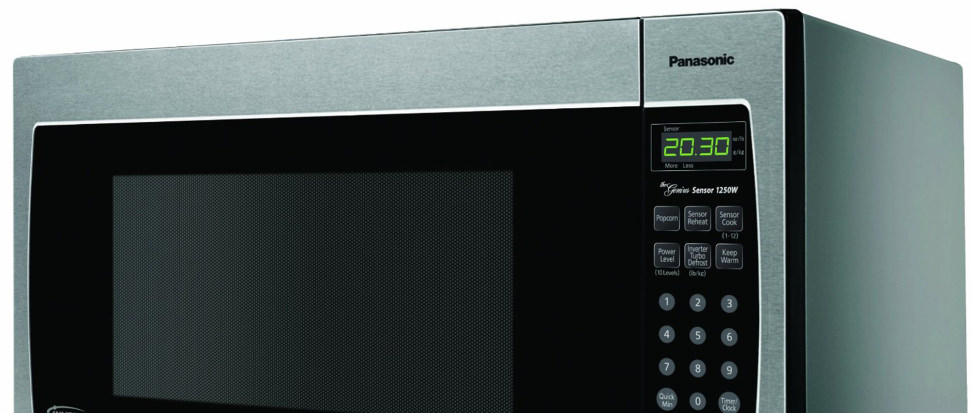 The 2.1 cubic foot Panasonic NN-SN973S (MSRP $249.95) may look like an ordinary countertop microwave, but it's a cut above the competition.
With a stainless exterior, a design that allows the whole unit to be built into cabinetry, and an impressive ability to heat food quickly and evenly, it puts budget microwaves to shame.
That excellent performance is largely thanks to Panasonic's Inverter technology. Far from just a marketing buzzword, it's a unique way of providing variable cooking power, and it explains just why the NN-SN973S performed so well in our tests.
Performance
Panasonic hasn't cut any corners.
There's a dirty little secret most of us aren't aware of when it comes to microwave cooking: There's no such thing as a defrost or high-power setting.
See, due to technical limitations, most microwaves are only capable of power output at a single level. Setting a microwave to a lower power setting does not, in fact, decrease power, but only causes the oven's magnetron (the source of the microwaves) to switch on and off. How long the magnetron is on determines the oven's power level.
So why are we telling you this? Well, the Panasonic NN-SN973S deviates from the norm. The microwave makes use of the company's Inverter technology that (yup, you guessed it!) offers genuine adjustable power levels.
In our tests, that translated to great results. The aptly-named Genius Sensor cooking mode was true to its name, and resulted in a perfect potato. Meanwhile, fans of snack food will be pleased to know that the Popcorn setting was one of the best we have seen.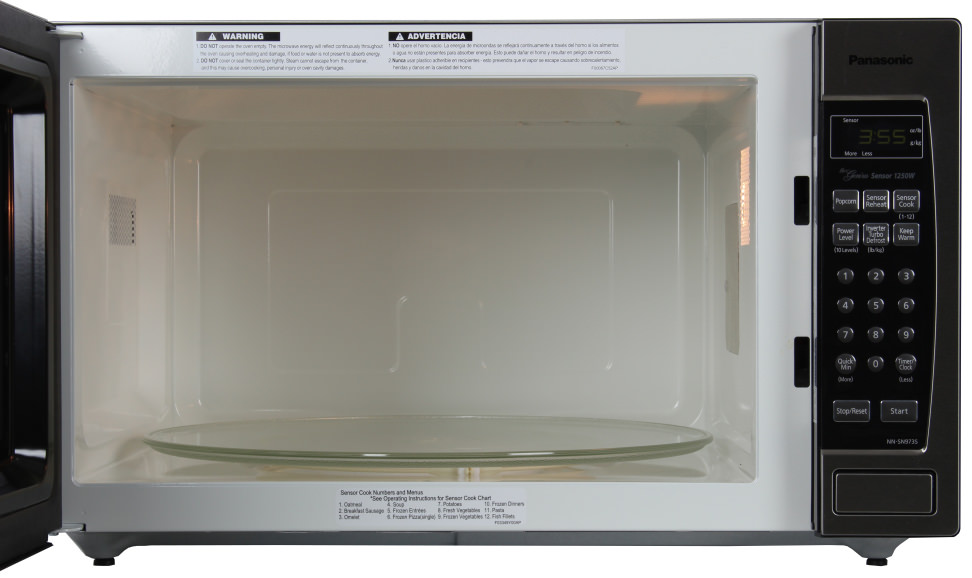 Eating reheated microwave food is often a bit of a sensory minefield. For every perfectly cooked bite, you are just as likely to bite into a cold—or worse, blisteringly hot—section. Well, worry not with the NN-SN973S, which offered very even reheating performance.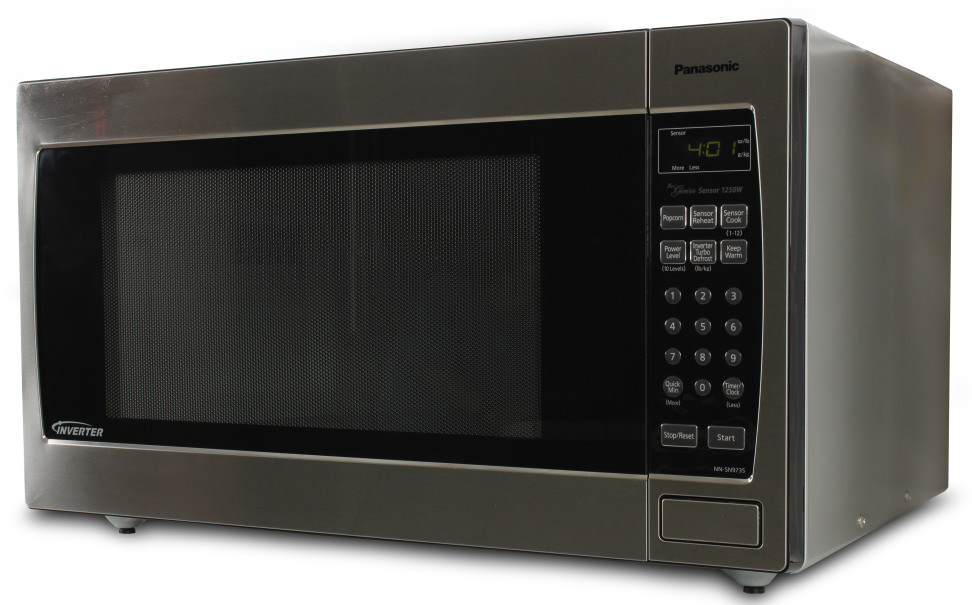 The only disappointment was in our defrosting tests, the results of which were substandard at best. The Inverter Turbo Defrost was fast, but some large sections of our food remained frozen, while others were completely cooked.
Design and Usability
It's definitely a microwave!
Current microwave design is, for the most part, staid. Occasionally a manufacturers will try something a little different, but the NN-SN973S is your standard-looking countertop microwave.
Although the NN-SN973S is primarily a countertop microwave, it can be converted into a built-in, provided you purchase a separate trim kit.
Design-wise, the NN-SN973S does little to distance itself from other microwaves. The unit has a number keypad, 12 preset meal options, and a Sensor Reheat setting that measures steam levels to determine how much longer food has to cook.
Comparable Products
Before you buy the Panasonic NN-SN973S, take a look at these other microwaves.
Conclusion
The gold standard for affordable microwaves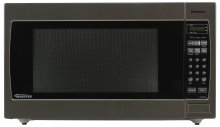 As you have probably gathered, we're big fans of the large capacity Panasonic NN-SN973S. But what's not to like? Its appearance may not stir any emotions beyond indifference, but we're willing to let that slide considering its exemplary performance. Plus, it will blend in with your other stainless appliances.
While the defrost setting may have left us cold—literally and figuratively—this Panasonic had no problems with any other food we sent its way. When it came to cooking evenness, sensor accuracy, and popcorn popping, the NN-SN973S easily surpassed our expectations.
Our editors review and recommend products to help you buy the stuff you need. If you make a purchase by clicking one of our links, we may earn a small share of the revenue. Our picks and opinions are independent from any business incentives.