microwaves
Whirlpool WMH73521CS Over-the-Range Microwave Review
High performance for $450? Sold!
$469.00 MSRP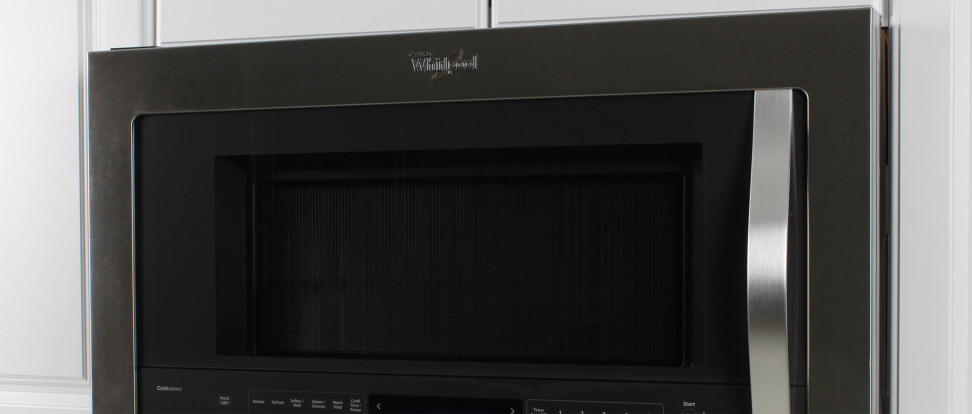 The Whirlpool WMH73521CS is better than 66% of the microwaves we tested.
It is better than 66% of the microwaves we have tested under $500.
It is better than 66% of the over-the-range microwaves we have tested.
The Whirlpool WMH73521CS (MSRP $469) over-the-range microwave is proof that great appliances don't have to be expensive. While pricier competitors may offer marginally better performance, this Whirlpool offers some of the best performance in its price range and also has a great set of features. Do some online sleuthing, and you might snag it for around $400.
The WMH73521CS also sports a steam cooking option that we feel is a great addition for fans of healthy cooking. However, its much-touted AccuPop popcorn setting did little to stand out.
Design and Usability
Doesn't stand out in a crowd
While the Whirlpool WMH73521CS lacks the elegance of the European-inspired options from Electrolux and the understated simplicity of GE's high-end offerings, we think it's a pretty good looking microwave. At the very least, it should match any newer Whirlpool range.
The WMH73521CS has a horizontal control panel. We've seen this design option in a couple other over-the-ranges and we love it. An eye-level control panel makes perfect sense for an appliance that you have to reach up to use. Plus, it creates a nice symmetry with your existing range's control panel.
Performance
Now we're talking!
Overall, we were pretty pleased with the WMH73521CS's performance. It's not likely to replace your range, and it doesn't feature convection cooking, but it did extremely well in a few key areas.
We observed excellent results from our defrost, sensor cooking, and water heating tests. We didn't get as good results when we didn't use the sensor, and found our macaroni and cheese was unevenly heated. Stick the the sensor cooking options or be sure to mix your food at least once during the process, and you should be fine.
The WMH73521CS features a novel popcorn sensor cooking mode that Whirlpool calls AccuPop. This setting uses a sound sensor to measure the time between pops to—in theory—determine the perfect time to stop cooking before your popcorn burns. Despite the impressive science behind it, this setting didn't offer a major performance boost over other automatic Popcorn settings we have tested. It didn't stink up the kitchen, but it did leave 20 percent of the bag unpopped.
Comparable Products
Before you buy the Whirlpool WMH73521CS, take a look at these other microwaves.
Why We Love It
Even Steven
It's rare to find a microwave that performs this well for such a reasonable price. It's even more rare to find one that offers cool features like steam cooking and AccuPop, even if the latter doesn't quite live up to the hype.
Still, It'll cook you a baked potato without any cold spots and defrost your ground beef in no time. And it can be found for around $400. That makes Whirlpool'S WMH73521CS over-the-range microwave a great choice for anyone.
Want the the convenience of an over-the-range but don't plan on blowing the budget? Give the WMH73521CS a whirl. We don't think you'll be disappointed.
Our editors review and recommend products to help you buy the stuff you need. If you make a purchase by clicking one of our links, we may earn a small share of the revenue. Our picks and opinions are independent from any business incentives.